---
Futura Learning Partnership – huge savings on recruitment costs
The Futura Learning Partnership has 13 schools and around 850 employees ranged across Bath and North-East Somerset.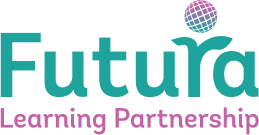 Neo People Management has successfully provided the trust with a managed payroll service, including HRIS functionality delivered via the iTrent platform, since April 2018.
In the autumn of 2020, the trust went to market, consistent with their procurement policy, to find an outsourced payroll and HRIS provider for the following three years. Several qualified providers tendered for the contract, including MHR Global the providers of the iTrent platform used in the Neo People Management solution.
The trust judged the Neo proposal to be the best value and renewed contractual arrangements for a further three years.
For the start of term 2019/2020 the trust worked with the Neo team to extend their use of the outsourced payroll service and core HRIS to include the web recruitment module available in the platform.
Their objective was to:
recruit new staff more effectively

improve the candidate experience

add authority to their recruitment processes

onboard new starters more effectively

help internal processes be more efficient
The trust team achieved all objectives without having to introduce a more expensive third-party product compared to the extension of the outsourced payroll and HRIS service.
Our estimate as to the trusts annual saving compared to a stand-alone recruitment system is around £15k pa.
The outsourced payroll service provided by Neo People Management is priced to the payroll only service costs of the sector. It includes HRIS functionality normally only available via a stand-alone HRIS solution.
The HRIS functions available as standard within the Neo outsourced payroll and HRIS solution include, but are not restricted to:
employee HR records and attachments

absence management and reporting

payroll and HR process workflows and authorities

employment contract production and management

employee & manager self-service portals

training records and renewals

by MAT, by school, by employee level reporting

configurable roles and security allocations
As a SAAS delivered service there is also no requirement for Neo People Management customers to provide any network infrastructure or architecture to access the service.
For an average sized MAT, these service aspects included within the outsourced payroll service might provide a £100k cost benefit to the trust over the period of a 3-year contract.